#1 Midessa Insulation Services
Midessa Insulation is a leading insulation company offering high quality Spray Foam, Blow-in & Actic insulation in Midland, Texas.
Expert Insulation Contractor In Midland, Texas
Midessa Insulation is a company that supplies insulation contractors who are committed to providing high-quality spray foam insulation installation. We have the expertise to promptly and professionally finish projects of any scale. We provide a variety of spray foam insulation products to meet the requirements of every project.
In Odessa, TX, we work on both residential and commercial projects. We have a long history in this industry, founded on the ideals of honesty, ethics, and fair pricing. We take great pleasure in our work and promise to provide fast, courteous service as well as a clean job site when we leave. We handle your project with the same consideration that we would our own. The bottom line is that we are concerned.
Midessa Insulation - #1 Insulation Company
Our Midessa insulation contractors may be of interest to you if you require excellent insulation solutions in Odessa, TX. In order to keep your home or company cool in the summer and warm in the winter, you'll need insulation. We provide a cost-effective option to keep your property in good working order. When it comes to blown insulation, it's critical to hire a reputable, professional provider. Large commercial projects and high-end residences are among our specialties, as are small residential expansions and renovations. Spray Foam Insulation, Blown-In Insulation, and Attic Insulation are our specialties. We understand that each job requires a unique strategy. We have the capacity to assess the condition and recommend the appropriate insulation. We are capable of completing any task.
If you are looking for the insulation services in Odessa, TX then there could be no better place than Midessa Insulation. We have a team of professional contractors who have years of experience in this field. They know how to deal with every sort of insulation service and how to carry it out perfectly. We strive hard to make sure we deliver results which are beyond our customer's satisfaction. Our services include;
Spray Foam Insulation is a type of insulation that is applied with a spray gun. We offer spray-foam insulation formulations for a variety of uses in all types of construction, including exterior and roof insulation, internal cavity fill, and vented and unvented attic fill.
In Odessa, TX, we offer the best blow-in insulation. The most prevalent type of insulation utilized in existing homes is blown-in insulation. This is due to the fact that it may be placed without tearing down walls or flooring.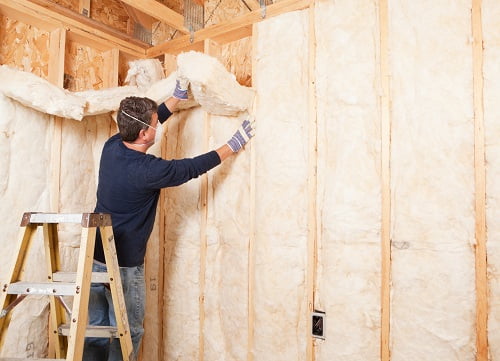 Midessa Insulation's attic insulation makes your house more comfortable to live in by keeping it warmer in the winter and cooler in the summer. Noise reduction is an added comfort benefit, as insulation absorbs sound and produces a quieter home.
Choose Midessa Insulation for insulation services in Odessa, TX as are;